As a marketer; you have built the mobile app for your brand and uploaded it into stores. It is now time to market the app to your target market. But wait! If you prioritize Search Engine Optimization (SEO) then why do you think your developer (in around 80% cases) is the best person to write the description of your Mobile App as well as upload the images.
There are around 5.4 million apps across Google and Apple Online Stores and we know that 10% of global app traffic comes from Middle-East and North Africa (MENA) region. With stores crowded there are ways to differentiate your app from others; and App Store Optimization or ASO does exactly that.
It is imperative that you look for Virality and Stickiness of your mobile application to gauge the success. But it is also extremely important to have more apps install organically. As the below
graph shows; 50% app installs (iOS) happen by "Virality" but there are 63% installs that you need from app store searches.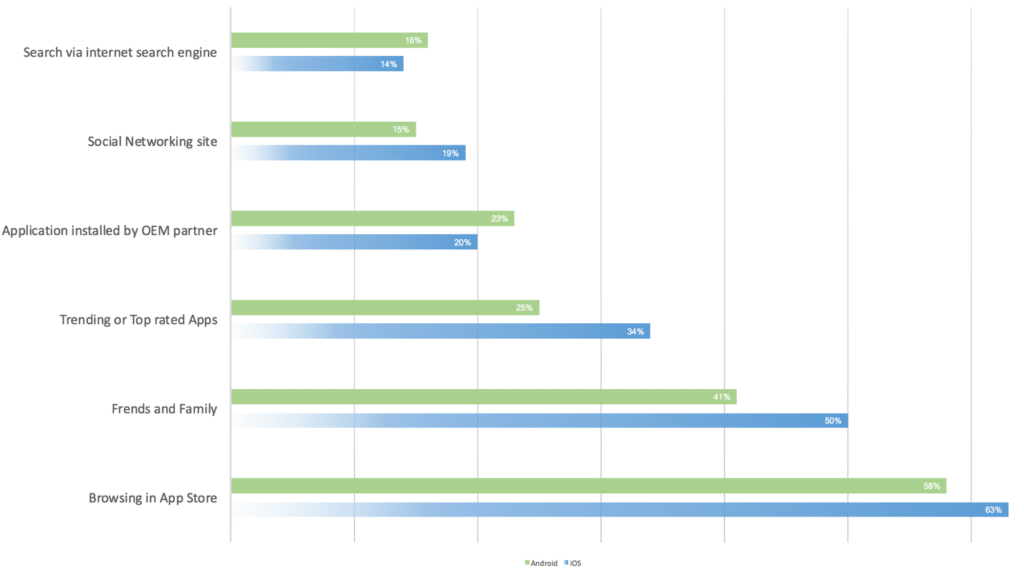 So how do you make sure that your app gets downloaded organically as well? The key here is continuous and complex data analysis. Choose the right agency that will delve deep into search trends of the App Stores and Keywords. Some of the areas that Centric looks at while advising clients for Application Search Optimization (ASO) are following:

As with Search Engine Optimization (SEO), ASO is forever changing and new trends appear continuously. Moreover, competition is also very stiff and evolving,  backlinks and uninstalls require patience, time and strategy to counter it. Centric is a 360-degree integrated digital agency and is offering ASO services to multiple known brand names within the region and beyond.